Introducing c21's newest interns
Kelsey Lynn and Christy Bruce joined c21 as its newest interns in late December.
Kelsey Lynn is an alumna of Georgia Southern University, where she received her bachelor of science in Public Relations. After graduating in December 2013, she moved to New York City for an internship at a fashion public relations firm. She moved back to Atlanta in March to be closer to family and friends. Kelsey enjoys traveling, hiking and spending time with her pup, Bristol.
Christy Bruce is an alumna of Georgia State University, where she received her bachelor of arts in Journalism with a concentration in Public Relations. When Christy is not sharpening her PR skills at c21, she enjoys shopping, blogging about fashion and checking out new restaurants in Atlanta.
The authenticity of an internship
For those of you who have never completed an internship, the word intern might have a daunting connotation attached. Certain misconceptions about the job include tasks such as filing, copying papers, sprinting to the local coffee shop or smiling and dialing for hours upon end. While those internships may exist, that's not the case at c21.
The value of an internship is a match to no other. The opportunity should allow you to gain valuable experience, while dually providing a smooth transition into the working world. Internships are ideal for students or recent graduates who want to explore their interest in a particular field or industry, create a network of contacts, or find permanent paid employment.
Today, competition is fierce when it comes to finding a job. Recent college graduates are struggling now more than ever with landing their first entry-level job. For the most part, this dilemma is due to lack of real-world experience. Employers don't necessarily have the time or budget to train pursuant candidates. This is where the value of an internship comes into play.  Employers should ideally develop a specific training program for their interns and provide aid as needed. No, you aren't full-time, but you are receiving beneficial hands-on experience that will help you in your next endeavor.
The last internship I complemented lacked a defined training program for their interns. Roles and responsibilities were indirect and were left up to the interns to stay occupied. There was no real direction from the intern managers, except when someone needed an errand to run. Unfortunately, I didn't receive the real-world experience I was looking for, but I was able to use the internship as a way to build my network.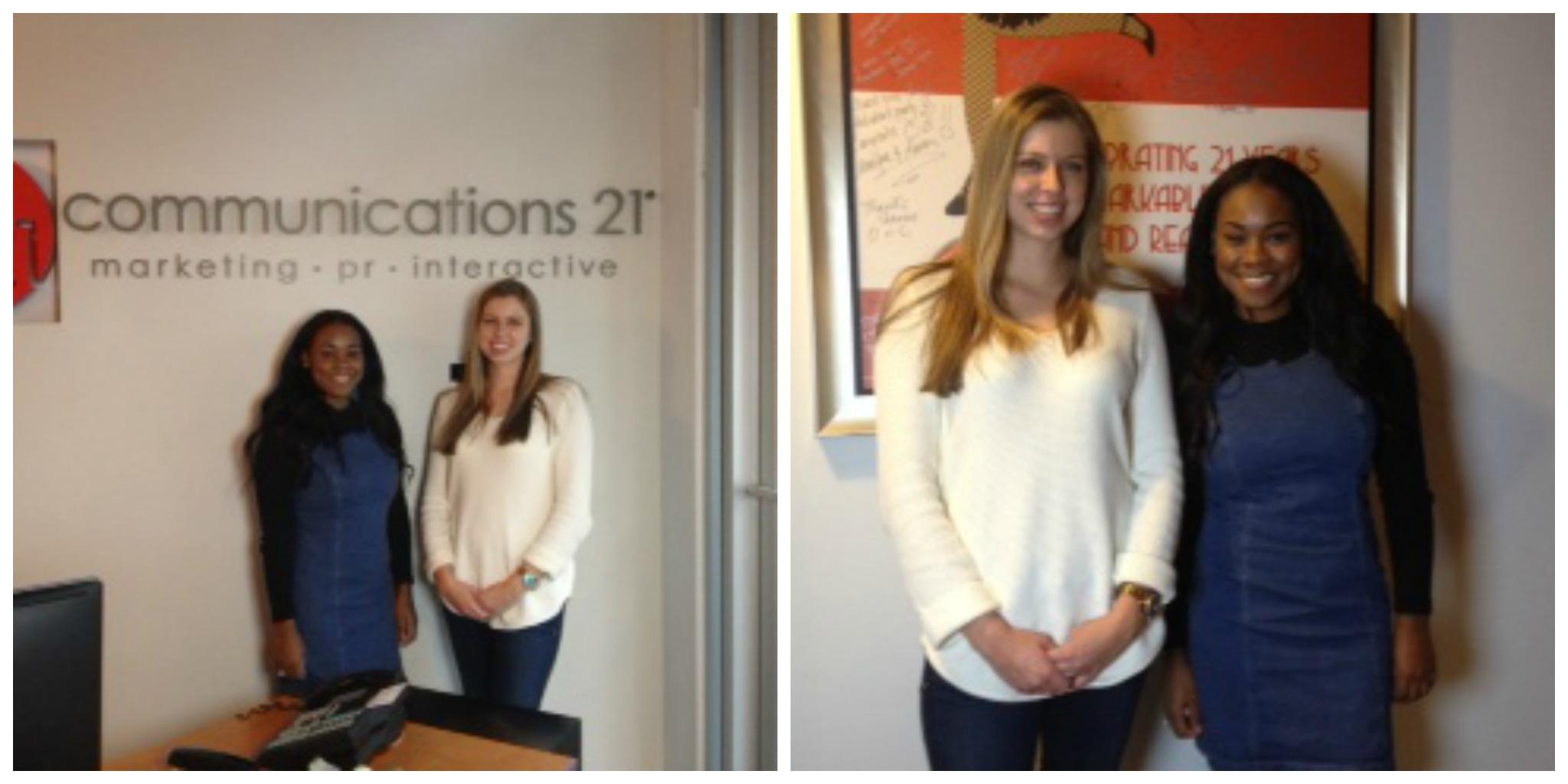 My time here at c21
I have been an intern at c21 for over a month and have been assigned to various roles and responsibilities on a number of accounts. The client list at c21 ranges in industries from real estate and nonprofits, to sports and entertainment.  Within the last month, I have had the opportunity to work a number of these clients. A few tasks I am responsible for include drafting social media posts, pulling reports on client analytics, compiling clip reports, assisting with events and communicating with various clients.
c21 has a great team of leaders who are more than willing to train and work with me in areas I may need assistance. These tasks not only provide tremendous exposure to the work that goes on in an agency, but demonstrate duties I may be responsible for in the future. This is valuable knowledge I did not obtain in the classroom.
If you're contemplating pursuing an internship, I highly recommend that you at least complete one before embarking into the real-world. This is the time to get hands-on experience and perspective as to the work you might be doing in the future or want to do. Not only will you receive great experience, but also the value of networking will be irreplaceable. I encourage you to check out a few agencies online and take a look at if they have internship opportunities.
Christy Bruce and Kelsey Lynn